Handbell and Chime Solos

Christmas with A Familiar Ring ™
New Release for 2012!
Enjoy a full hour of Christmas
carols in this collection.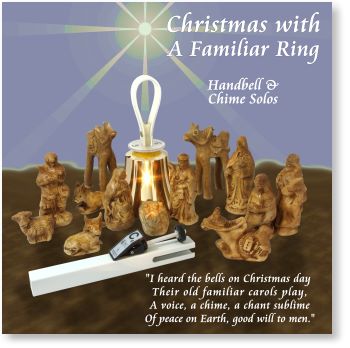 Listen to the CD

A Familiar Ring ™
The beat may be contemporary, but
these tunes have a familiar ring to them.
Enjoy some of your favorite hymns in a new way.

Listen to the CD